Improving the environmental sustainability of ICTs in companies
Green Digital – Improving the environmental sustainability of ICTs in companies is a Small Scale Cooperation Partnership in vocational education and training sector (KA210-VET) funded under the Erasmus+ Programme. 
The Digital Transition, strongly supported by European Commission Policy for the next years (EC Europe Fit for the Digital Age 2020, EC, Communication on the 2030 Digital compass, 2021), may collide with the European Green Deal (EC 2020), which, in line with the Paris Agreement, plans to reduce greenhouse gas ('GHG') emissions by at least 55% in 2030.
ICT is currently one of the fastest growing greenhouse gas-emitting and energy management sectors (EC, Rolling Plan for ICT standardisation, 2021).
This project wants to reduce the environmental footprint of information and communication technologies used by companies in partner countries, by improving the effectiveness and sustainability of their ICTs' implementation strategies.
The project will improve awareness of companies on the benefits of sustainable use of ICTs,by enhancing knowledge, skills and competencies of managers, workers and companies on how to implement ICTs in a more sustainable and effective way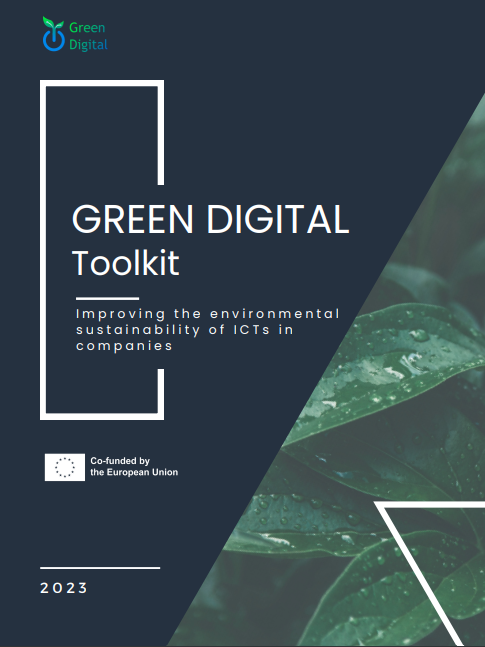 The Green Digital toolkit provides practical resources and guidelines for companies seeking to embrace sustainable ICT practices. It covers various…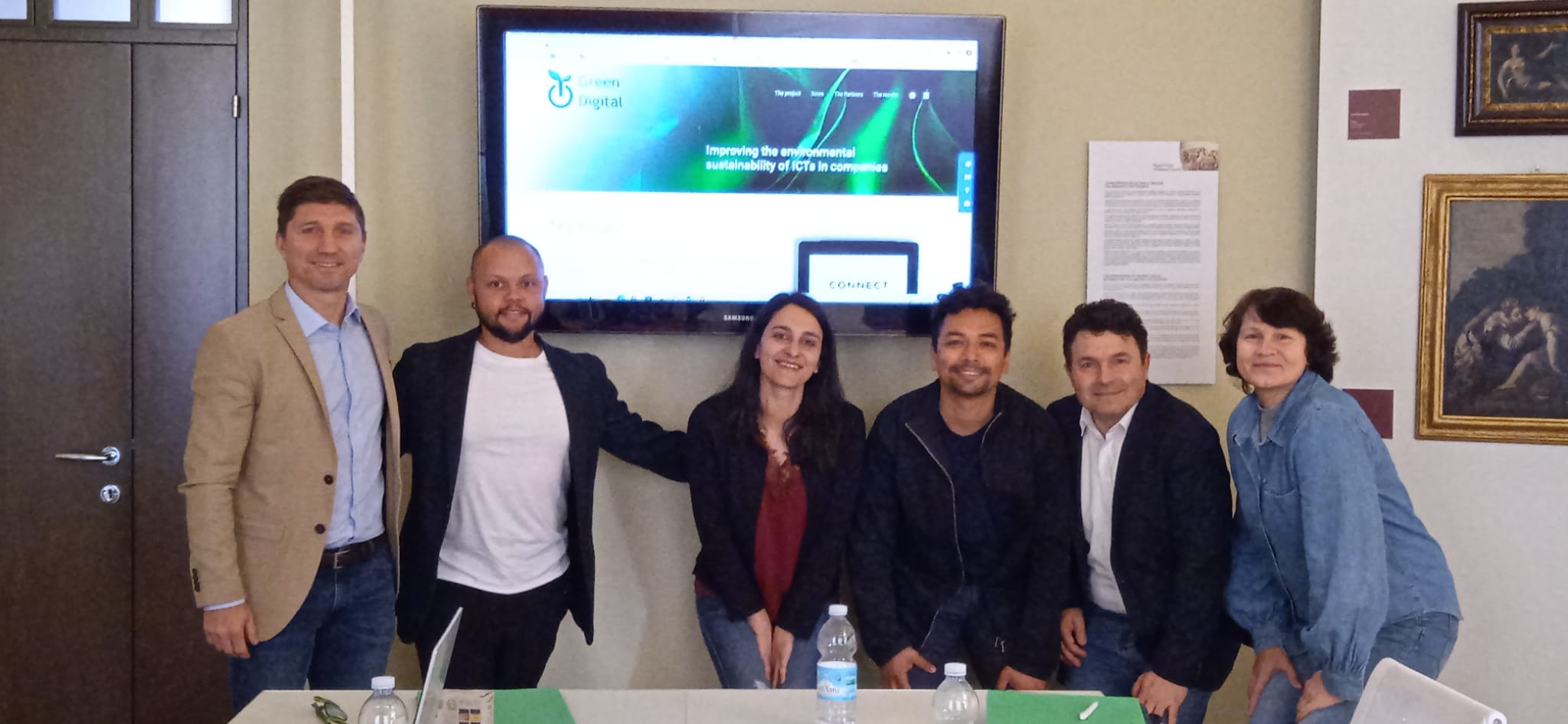 The Green Digital kick-off meeting was held in Pesaro (Italy) on 28 April 2023.During the meeting, the partners had the…

The Green Digital kick-off meeting will be held in Pesaro (Italy) on 28 April 2023. The project will focus on…
Learnable is a community of experts working for years on the development of innovative educational practices. Learnable focuses to support European learners in acquiring soft and hard competencies that enable people to achieve their goals both in their work and life. Learnable is active in different sectors such as adult education, VET education, schools and higher education, promoting innovative educational methodologies in different fields such as digital innovation, inclusion, linguistic skills, green economy and entrepreneurship. The community seeks innovative solutions in order to make education accessible and inclusive. Learnable supports the implementation of innovative educational methodologies aimed at enhancing the quality of the training offer and supporting school-to-work transition and employability of the learners..
E.C.E.C.E. is an international non-profit organization designed to promote and develop innovative pedagogical methodologies for the adult sector with focus on digital education and entrepreneurship. The NGO supports potential entrepreneurs and adults in general, in building their future careers and businesses, helping them to achieve their full potential in business and personal life through design thinking and collaborative learning. Its mission is to develop an innovative and entrepreneurial culture that enables young and adult learners to achieve their goals in life and business. ECECE continually researches new ideas, and values to generate new strategies for creating a positive lifelong learning environment. It cooperates with different international experts and organizations throughout Europe experimenting and designing new ways to foster growth and create business opportunities.
The Common Ones is a field expert in sustainability and entrepreneurial skills to succeed in today's world. With a focus on sustainability, the organization helps individuals develop a deep understanding of the importance of sustainable practices, while the emphasis on entrepreneurial skills equips them with the tools they need to turn their innovative ideas into successful businesses. Through projects and initiatives, the organization strives to empower the next generation of leaders to create positive change in their communities and beyond.
The Green Digital Toolkit
It will consist in supporting materials and tools for managers and workers aiming at implementing effective strategies for the sustainable use of ICTs.
The Green Digital Workshops
They will be training activities aiming at supporting workers and managers in improving their knowledge, skills and competences for more sustainable and effective use of ICTs in companies.
The Green Digital Launch Conference
It will be a face-to-face conference organised in each partner country for promoting the project results and raising awareness about ICTs' environmental sustainability for companies. It will create Ambassadors who will act as multipliers in their companies.