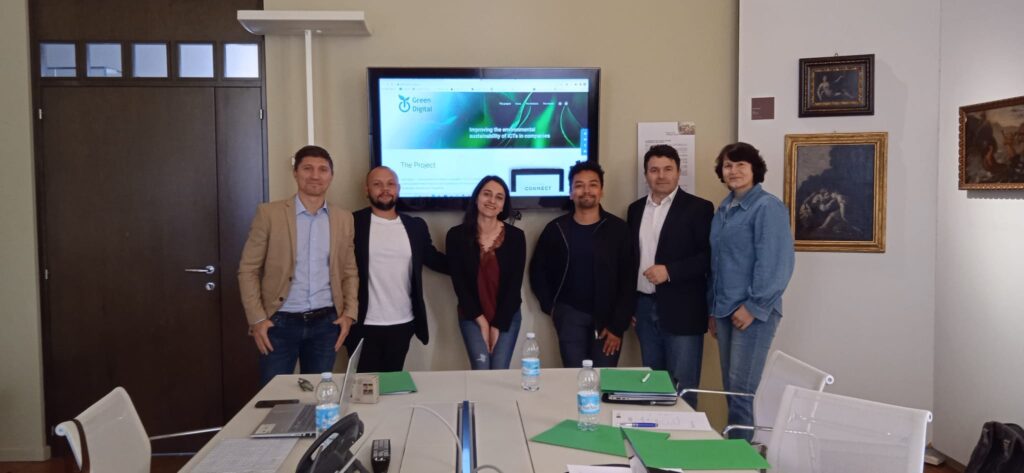 The Green Digital kick-off meeting was held in Pesaro (Italy) on 28 April 2023.
During the meeting, the partners had the opportunity to present their organisations and define the work plan for the coming months.
The topics discussed were as follows:
Project Overview and Results, with a focus on the first project activity, namely the production of the Toolkit that will provide workers, managers and companies with contents, materials and tools supporting sustainable and effective practices for the implementation of ICTs
Project Dissemination and Expected Outcomes
Administrative and supporting documents that are required for successful project management and reporting.
The partnership will now be engaged in conducting a local focus group aimed at local experts in ICT, sustainability and business management that will highlight the most relevant and common topics, contents and tools related to ICTs sustainability for companies in the partner countries.
If you are interested in making a contribution, you can write to us at the following email address: contact@learnable-europe.eu.
To stay up-to-date on project developments, you can follow the project website and the Social media pages.